We work closely with community organizations that share our passion for local food and universal meal access.
Farm-to-school efforts in Burlington, Vermont originated with a USDA Community Food Projects grant, which funded multiple initiatives from 2003-2006. We are grateful for the staff, funders, and community members who contributed to the project throughout those early years. Now, thirteen years in, we find ourselves building new partnerships that expand our capabilities and deepen our community connections. The following partners reflect this stage in our evolution.
Intervale Community Farm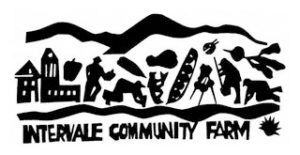 The Intervale Community Farm (ICF) grows 25 acres of organic vegetables within the city limits of Burlington and has been working with the Burlington School Food Project since 2003. ICF sells carrots, winter squash, and salad greens; brings food samples directly to the schools, the closest of which is 1.5 miles from the farm; and hosts educational field trips. As a cooperative, the member-owners have identified the support of student nutrition as one of their main community objectives.
From the grant: As a cooperative, the member-owners have identified supporting student nutrition as one of their main community objectives. To support that goal, ICF received a donated state of the art greenhouse in 2014 to pilot salad crops in the winter and early spring, the time of year that our schools have the least success in buying fresh local greens. The challenge now lies in the washing and packing facility which is not suitable for winter use. Funds from this grant will be used to upgrade the existing wash/pack area with insulation, heat, and suitable cold water drainage.  This will enable the schools to pilot local vegetable purchases for eight months of the year. The winterized wash station will also have positive economic benefits for five additional farmers who grow on adjacent land and who sell to our schools (total purchases from the six farms exceeds $15,000 in 2013-2014). 
City Market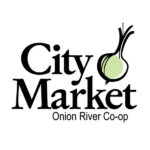 Formerly known as Onion River Co-op, City Market is Burlington's downtown grocery store. It is one of the largest and most successful co-ops in the country. City Market provides annual support, hundreds of volunteer hours through their member worker program, and community cooking classes in our school kitchens.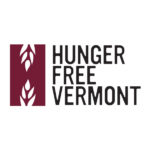 We partner with Hunger Free Vermont on a number of important initiatives, such as statewide elimination of reduced price breakfast category in 2008, followed by elimination of the reduced price lunch category in 2013. In both cases Burlington took the lead, eliminating both these categories years before legislation was enacted. Burlington's track record strengthened testimony.
Food Service Directors' Association of VT
In 2003, our food service director became co-chair of the VT Food Service Directors Association, and over the last 10 years, he has helped grow its membership from 25 to 160 schools. The buying group purchases over $9 million worth of product annually, helping small communities purchase high-quality foods at competitive rates.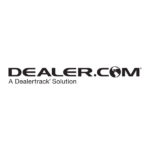 Local business Dealer.com serves 40% of the auto industry's marketing needs. In 2010, the Burlington School Food Project and Dealer.com teamed up to create Fork in the Road, a cutting edge food truck program employing area teens. Together, we also partner on outreach events throughout the city of Burlington, such as the South End Art Hop, an annual community arts event in the city's south end.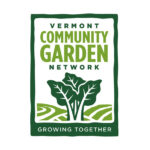 The Vermont Community Garden Network's mission is to support and grow the state's vibrant network of community and school gardens. As a valuable partner to Burlington School Food Project, VCGN offers workshops and technical assistance to teachers and school garden coordinators throughout the school district.