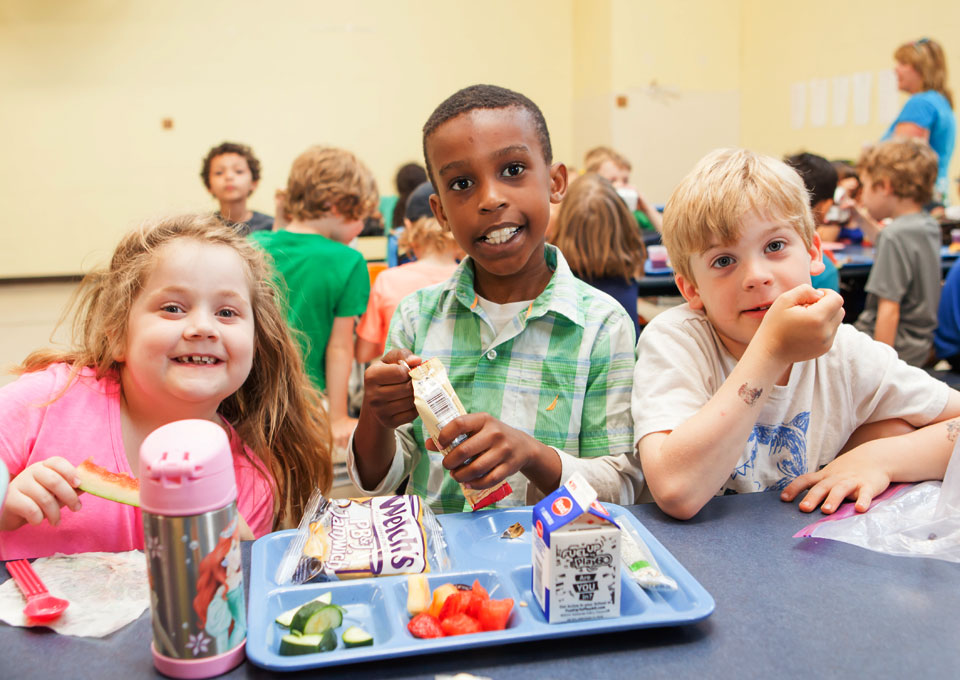 At Burlington School Food Project, we're connecting kids to healthy foods in new ways and growing their potential for learning.
Feeding bodies, nourishing minds
We believe that all children should have year-round access to fresh, nutritious food — regardless of their ability to pay. When children are hunger-free and well nourished, they perform better in school, they're sick less often, and they have fewer behavioral problems. This is why we work hard to provide the daily healthy meals and expanded food choices they need to succeed.
In addition, we provide a wealth of food-related educational opportunities within the Burlington School District, from school gardens and cooking classes to our popular summer food truck, Fork in the Road.
Serving a diverse student population
Located in the largest and most diverse city in Vermont, the Burlington School District is made up of 3,800 students who attend 13 schools, from kindergarten through 12th grade. Our district is honored to host a large population of New American students hailing from all over the world. Combined, these students speak more than 56 languages!
Providing an abundance of meals
Meal service is offered 216 days of the year: 177 days during the calendar school year, and an additional 39 days during summer months. We provide universal free breakfast and lunch district-wide. In 2014-2015, we implemented universal lunch in seven of our schools.
Supporting local food producers
The Burlington School Food Project defines a product as "local" when it is grown and/or processed within the state of Vermont. The majority of these purchases are within a 30-mile radius. When products from within state are not available or economically viable, regional products are sourced from New York and neighboring New England states.
Each year, our total food costs are roughly $1.1 million, with 20% going directly to local producers and growers. This local total exceeds 33% when fluid milk is included in the total food costs.
Want to know more?
For more information about our school food program, please contact us at 802-864-8416.