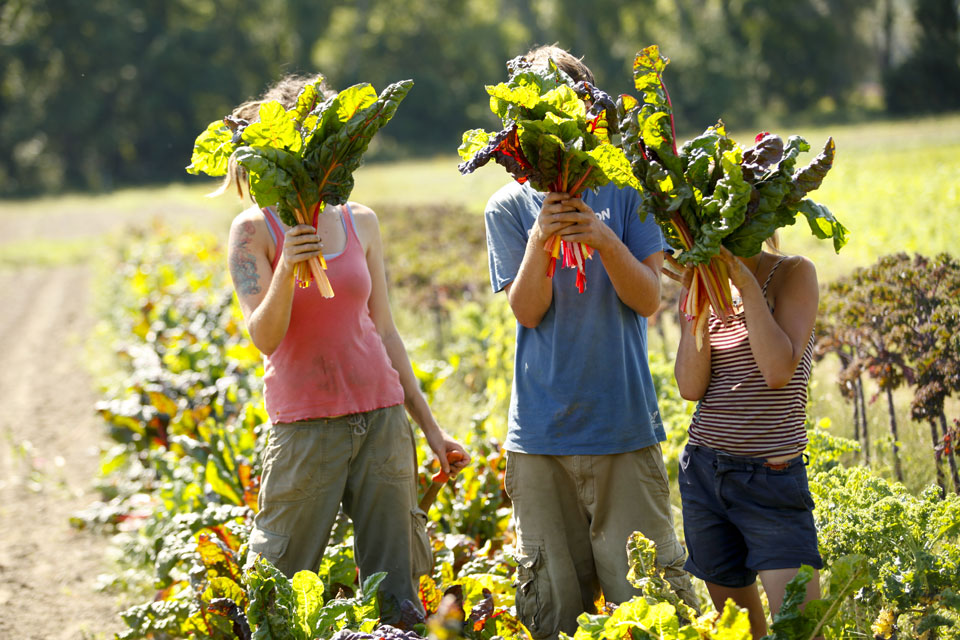 We are committed to serving local foods daily throughout the Burlington School District. To do this requires efficiency, flexibility, and dedication.
Products are sourced in various ways. We buy directly from Vermont farmers, through a food-purchasing cooperative co-chaired by our Food Service Director, and through non-profit Food Hubs that aggregate local product.
Though all these avenues are helpful in securing local products, our preferred purchasing method is direct from the distributor trucks. This efficient system simplifies delivery and makes product available to 125 schools throughout the state.
Local Purchasing (2013-14)
Farmers
Fruit (apples, berries, melon) – $55,075.64
Champlain Orchards, Lalumiere Farm, Digger's Mirth, Norris Berry Farm

Vegetables – $18,721.18
Arethusa, Digger's Mirth, ICF, Lalumiere Farm, Lewis Creek, Norris Berry, Mazza's
Processor to distributor
Vegetables (processed beans) – $6,817.14
VT Bean Crafters
Beef – $66,838.73
NPC, VT Slaughter & Processing
Farmer to processor to distributor
Poultry – $9,185.16
Misty Knoll, Stonewood Farms
Producer
Cheese – $4,015.74
Shelburne Farms
Bread – $145.71
Red Hen, Klinger's
Distributors
Vegetables & fruit – $552.01
Chappelle's, Sunrise Orchards
Other (pretzels, eggs, coffee, cider, chips, crackers, popcorn, maple syrup) – $5,917.64
Distler's, Speeder & Earl's, Cold Hollow Cider, Branon Family Farm, Gringo Jack's, Westminster Crackers, VT Smoke & Cure
Bread – $23,666.40
Koffee Kup Bakery
Dairy (cheese, yogurt, butter) – $29,530.02
Cabot Creamery, Vermont Butter & Cheese
Milk (guaranteed 90% local) – $138,107.42
Applesauce – $4,913.75
Village Cannery of VT
Total without Milk – $225,379.12
Total with Milk – $363,486.54
Want to know more?
For more information about our commitment to local purchasing at the Burlington School Food Project, please contact: Sarah Heusner at sheusner@bsdvt.org