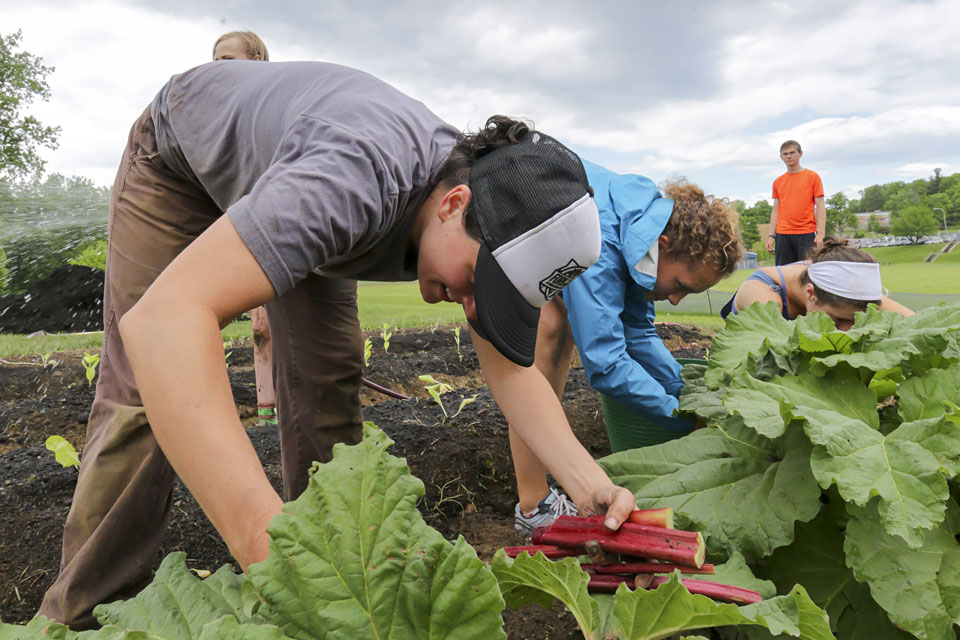 The Burlington School Food Project is a food service and Farm to School program that connects students and their families with whole, fresh, and local foods.
The Burlington School Food Project defines a product as "local" when it is grown or processed within the state of Vermont. The majority of our vegetable purchases are "ultra-local," which we define as a 30 mile radius. When products from within state are not available or economically viable, regional products are sourced from New York and neighboring NE states.
We offer free breakfast and after school supper in all schools, and five also receive lunch at no cost as of the 2014-2015 school year.
The total 2018-19 food costs were roughly $1.2 million, with about 10% direct to local producers and growers. The local total exceeds 30% when fluid milk is included. Meal service is offered 177 days during the calendar school year, and an additional 39 days during summer months. Local foods are served daily. During the pandemic, meals are being produced for 7 days a week, and include Breakfast, Lunch, Supper, and Snack. Products are sourced in various ways, including directly from farmers; through a food purchasing co-op (which our Food Service Director co-chairs); and through non-profit Food Hubs that aggregate local product.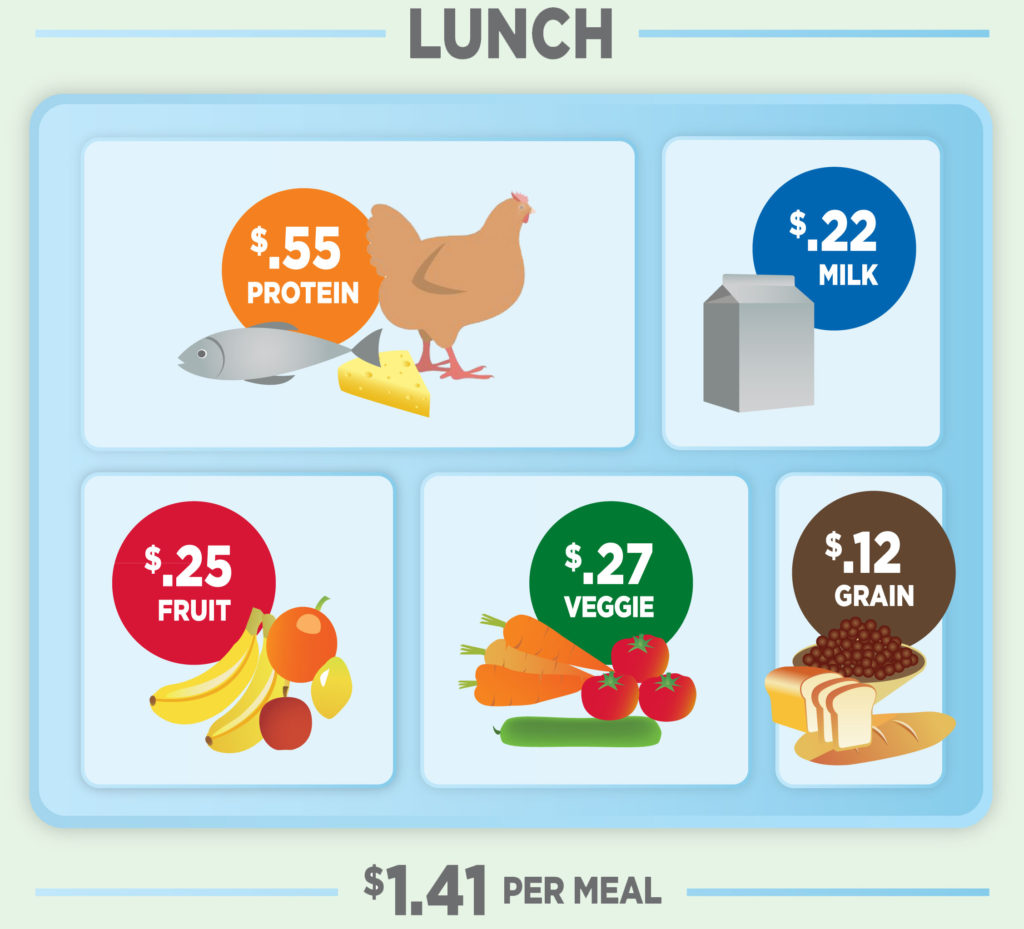 Community Events
Events such as our free Lunch for Dinner series invite parents and siblings into the cafeterias to learn first-hand about the Burlington School Food Project. The largest community dinner takes place at Hunt Middle School and is attended by close to 700 people annually. We were the first schools to qualify to join the Vermont Fresh Network, a membership organization that builds partnerships among farmers, chefs and consumers to strengthen Vermont agriculture. In addition, program staff attend PTO meetings and other school events to raise awareness.
Coordinated School Health Team
We are committed to supporting the health and wellness of all Burlington Students and Staff. Our Coordinated School Health Team meets several times throughout the year to work on school health initiatives. Any and all are welcome at these meetings! Our webpage is currently under construction but please check here for meeting minutes and other CSHT news!