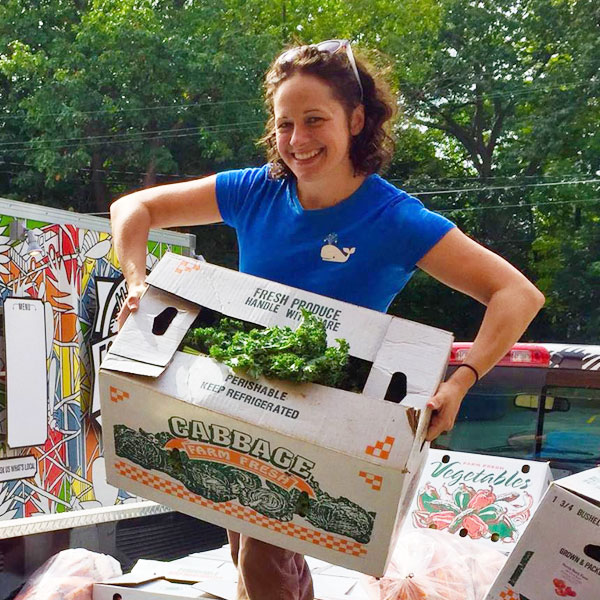 We are grateful for our group of passionate, innovative professionals dedicated to universal food access in our community.
To contact any district kitchen call (802) 864-8491
Shannon Anderson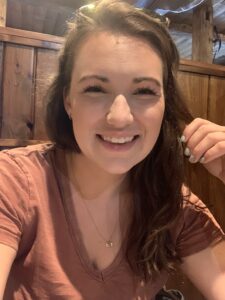 Executive Chef | sanderso@bsdvt.org | 802-864-8491, ext. 2
Shannon started working under retired Burlington School Food Project Executive Chef Pat Teague in 2017. She was a school chef, a Fork in the Road food truck manager/culinary educator, and was promoted to Executive Chef in 2022. Shannon is a United States Marine Corps Veteran. After serving for 4 years active duty, she earned a bachelor's degree in hotel restaurant management and culinary. Her resume is extensive, having worked for the Essex Resort and Spa, Topnotch Resort in Stowe, and Sugarbush as the Executive Chef. Shannon finds purpose in school nutrition and loves serving the Burlington community. Feeding people is her passion and she finds a special kind of joy serving kids. She feels happiest spending time outdoors with her two sons and husband.
Dinah Larsen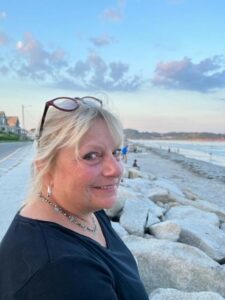 Operations Coordinator | dlarsen@bsdvt.org | 802-864-8416
Dinah Larsen works in the Food Service office after a long career as a chef. Her experiences in many facets of the hospitality industry have given her the tools to juggle operations at the Burlington School Food Project. She has worked in restaurants, food co-op kitchens, senior facility kitchens, residential settings and as a private chef. She loves corn on the cob, snow, the Olympics, and meals that other people cook for her. Originally from NJ, she lived in the San Francisco Bay Area for a long stint before settling down in Vermont. Dinah's wicked sense of humor is only topped by her love of paperwork. Dinah's vast knowledge of food, nutrition and organization are great resources for the Burlington School District families.
Sarah Heusner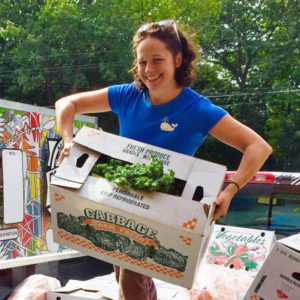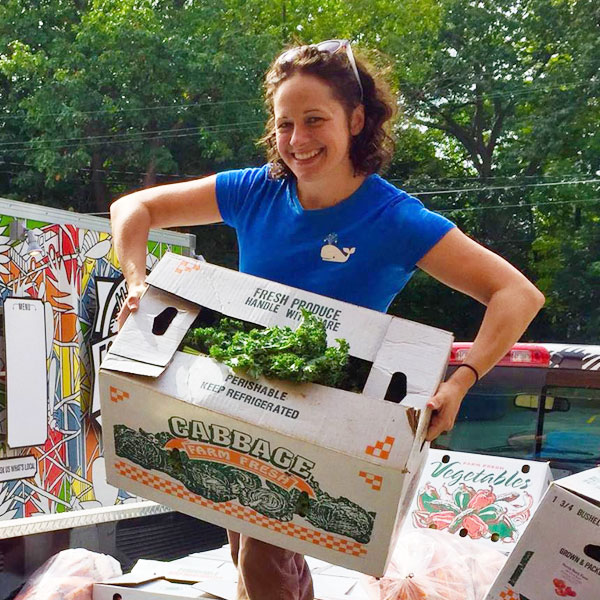 Food Education Manager | sheusner@bsdvt.org | 802-540-0291
Sarah Heusner is the Food Education and Programs Manager for the Burlington School Food Project. In this ever-evolving role, Sarah helps district students develop healthy and wholesome relationships with their lunch trays. She oversees Farm-to-School initiatives for the district, working collaboratively with schools and the broader community to develop innovative food ventures. In addition, Sarah procures local ingredients for Burlington School District's nine cafeterias, acts as steward to the district's two large-scale gardens, and manages the Fork in the Road student-run food truck with infectious energy and inspiration.
Jane Hondal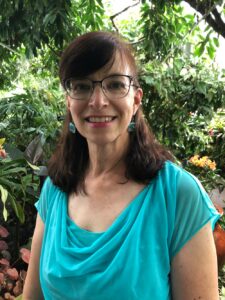 Administrative Assistant and Finance Manager | jhondal@bsdvt.org
Jane has been working in Food Service for 9 years, first in the kitchens of Champlain, C. P. Smith and S.A. Barnes before taking on the role of finance manager/administrative assistant.
She worked in banking and loan servicing before moving to Vermont. Jane lives in Burlington with her husband and two daughters. She is a devoted Disney fan, pink enthusiast, Aries, and proud Slytherin!
Jennifer Trapani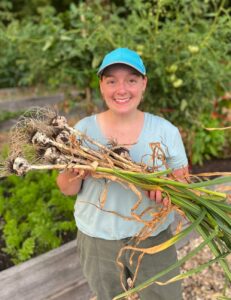 Food Science Coordinator | jtrapani@bsdvt.org
Jen brings her passion for and years of experience with hands-on education to her role as Food Science Coordinator. She believes in providing students with opportunities to better understand where their food comes from and is always encouraging students to sample something new. During the school year, some of her many roles include providing garden-based explorative lessons, teaching Cooking Cart classes focusing on fresh fruit and veggie-filled recipes, coaching middle school Jr. Iron Chef teams, and leading various food-based Afterschool programs. During the summer months, Jen teaches food science to elementary and middle school students as well as supports the high school Fork in the Road Food Truck program. Jen earned her Bachelor's in biology and ecology and her Master's in environmental education with a focus on food justice and sustainable communities. In her free time, Jen loves exploring new restaurants, tending her own gardens, and singing along to the latest Broadway musical!