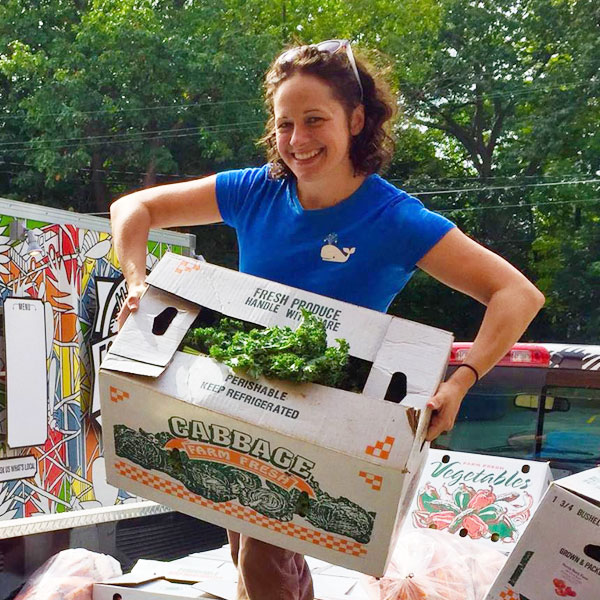 We are grateful for our group of passionate, innovative professionals dedicated to universal food access in our community.
To contact any district kitchen call (802)864-8491
Doug Davis
Food Service Director
|
ddavis@bsdvt.org
|
802-864-8416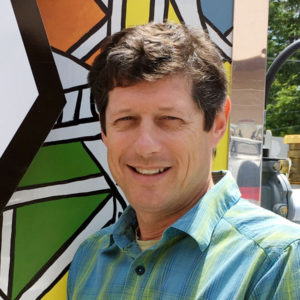 Doug has been working with the Burlington School Food Project since 1997. His focus on food access has worked to create a program designed with the students and community in mind. He helped to start the Farm to School movement in Burlington in 2003, and has seen it grow into one of the nation's largest. In working to create a viable and sustainable program, Doug has worked closely with his amazing child nutrition team, school administrators, teachers, support staff, community members, businesses, and farmers. His collaborative efforts have helped build an understanding of the importance child nutrition programs have to the success of our students. Doug is the current chair of the national School Nutrition Association's Public Policy and Legislation Committee, and co-chairs the Food Service Directors Association of Vermont purchasing cooperative. Doug lives on his farm with his wife, Robyn and his dog, Archie, and has four grown children.
Pat Teague
Executive Chef

| 
pteague@bsdvt.org
|
802-864-8415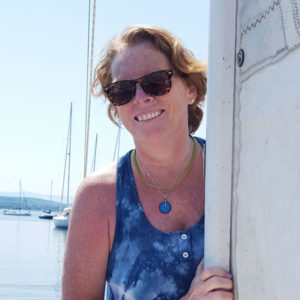 Pat Teague is the district's Executive Chef, a position she earned after taking a job as a School Chef in 2013. Pat has many years of experience ranging from opening a restaurant and hotel in DC, serving as a Chef Instructor at both Essex and Champlain College for nine years, as well as many years as the Chef for Camp Kiniya in Colchester, Vermont. Pat holds a degree in Art Studies from Radford College. She put her artistic skills to good use with a successful wedding cake business for six years, making artisan cakes for clients such as Top Notch Resort, Edson Hill Manor, and Burlington Country Club. Pat works in all our district schools to implement cross-training as well as cohesive policies and procedures. Most recently, Pat implemented new menu concepts at Burlington High School such as stir fry, pasta, and burrito stations. You can find Pat sailing on Lake Champlain on her J22 and spending time with her two dachshunds and yellow lab. And yes, Pat does like to cook at home!
Pat Matton
Assistant to the Director
| 
pmatton@bsdvt.org
|
802-864-8416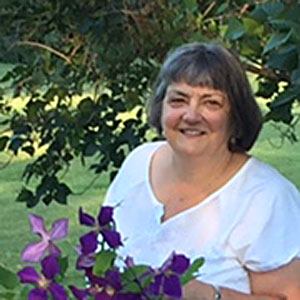 Pat Matton is Assistant to the Director of the Burlington School Food Project. Believing that food access for all children is a top priority, Pat manages the Free and Reduced Price Meal Program, Summer Meal Program, and CACFP for the Burlington School District. She has served on the SNA-VT Executive Board for the past six years and is currently the Secretary/Treasurer. Pat loves spending hours in the garden and cooking with fresh, local ingredients for her family and friends.
Sarah Heusner
Food Education Manager
|
sheusner@bsdvt.org
|
802-540-0291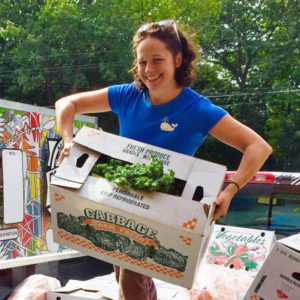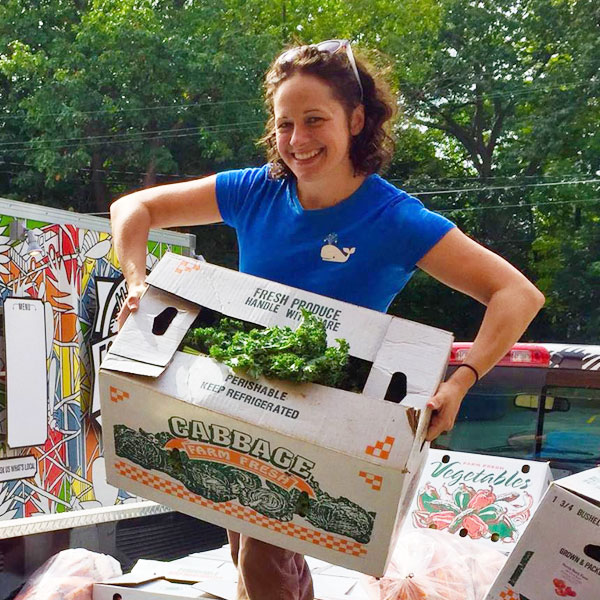 Sarah Heusner is the Food Education and Programs Manager for the Burlington School Food Project. In this ever-evolving role, Sarah helps district students develop healthy and wholesome relationships with their lunch trays. She oversees Farm-to-School initiatives for the district, working collaboratively with schools and the broader community to develop innovative food ventures. In addition, Sarah procures local ingredients for Burlington School District's nine cafeterias, acts as steward to the district's two large-scale gardens, and manages the Fork in the Road student-run food truck with infectious energy and inspiration.
Christine Gall
Garden Education Coordinator
|
cgall@bsdvt.org
 |
802-540-0291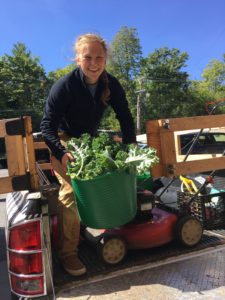 Christine Gall's role as the Garden Education Coordinator is a partnership between the Burlington School Food Project and KidsGardening.org.
Since graduating from Haverford College in 2012, she has immersed herself in the world of agriculture and food-based learning, from farming in southern Vermont to cooking with elementary-aged youth in Mid-Coast Maine. Bringing years of gardening and teaching experience to the table, she helps oversee school garden management and educational outreach efforts to classrooms throughout the district. Christine also supports the student-run Fork in the Road food truck and Food Fighters after school program.
Meagan Oliver
Assistant |
moliver@bsdvt.org
|
802-864-8415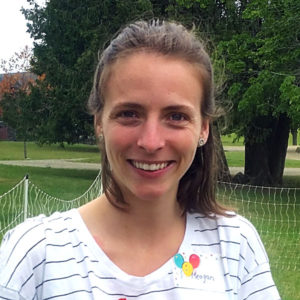 Meagan joined the Burlington School Food Project staff in 2015. Meagan graduated from Merrimack College in 2013 with a double major in Sociology and Women's and Gender Studies, a Minor in Education, and a focus on equality in schools. Having grown up in Jericho, she returned to the beautiful state of Vermont shortly after graduation. In her spare time, Meagan likes to read anything she can get her hands on, sew, and cuddle with her cats. Meagan is always happy to answer questions about our catering department as well as general questions about the school meal program.