Food Unites Us All -- Hunger Affects Us All
FREE SUMMER MEALS FOR KIDS!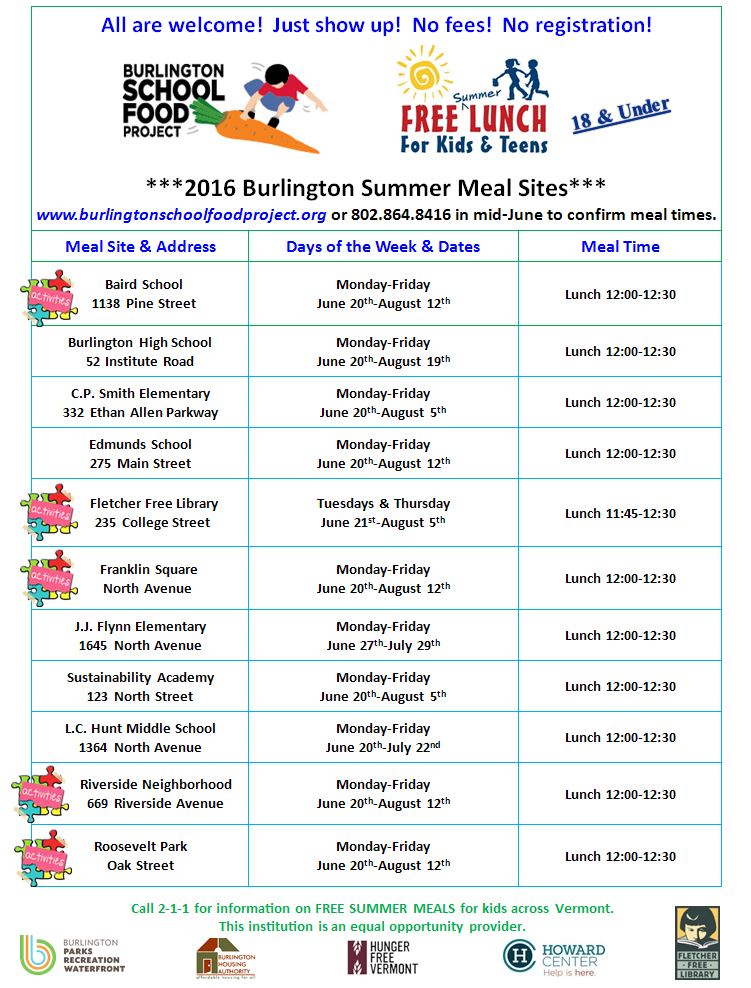 About Local Food
Offering local food is a central priority and we have made great strides over the last ten years. Depending on the season, our suppliers, and our budget, we purchase and serve from 10-40% local items. Apples, root crops, milk, and winter squash are regularly available.

---